What if I tell you that your favourite show is releasing a Lockdown special season for all of us? Well yes, hold that thought because a brand-new season of Never Kiss Your Best Friend is here only on ZEE5 and we couldn't have asked for anything more. Season 1 of this show was such a rage and has made a special and permanent space in everyone's heart. This show got so much attention because of two main reasons which are- it is an interpretation from the best-selling novel Never Kiss Your Best Friend and second the story is so relatable on many different grounds.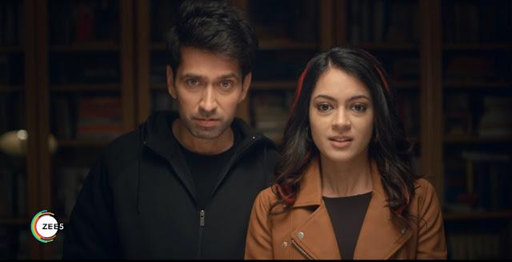 Image Source: ZEE5
It is a complete package of friendship, romance, breakups, love stories and so much more. So just to recap the fantastic last season it is a story of two best friends Sumer and Tanie which is played by Nakuul Mehta and Anya Singh respectively. They are so close to each other, their friendship is a long-term bond, staying in the same neighbourhood, doing everything together from school to college to life. Now all of those who've had the privilege of calling someone a best friend will understand that in such strong friendships a pinch of romance is hidden somewhere.
That is a turning point in all friendships which can either make it or break it. But this is a story that gives out a message that no matter what, nothing can affect such strong friendships. But in this Lockdown special season, you are going to find a major twist. A new boy has entered in Tanie's life named Zayed. Their friendship has also grown stronger and now everyone is speculating whether Tanie and Zayed are in a relationship. There is a whole lot of confusion which has started. Like all the internet couples, Tanie and Zayed are also taking part in different challenges and playing together.
Everyone is sensing something here. While all this is happening, the audience is remembering the bond between Tanie and Sumer because it seemed impossible to break their bond no matter what. There are so many unforgettable memories this pair has given us and that is why it is really hard for the audience to accept the new change.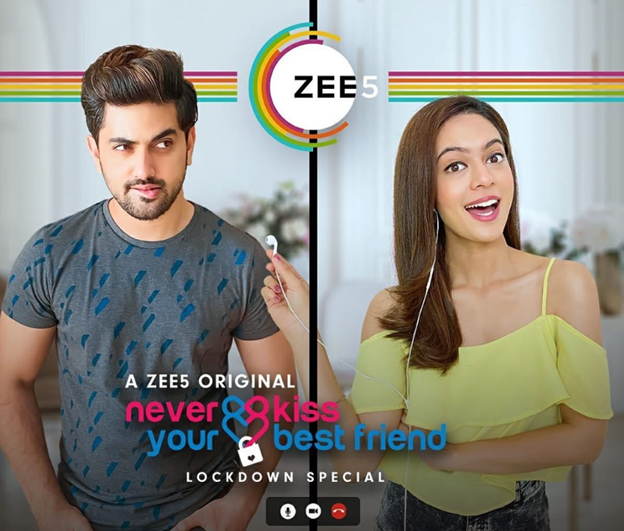 Image Source: ZEE5
Since we all are in this Lockdown, all our relationships have grown stronger with each passing day. Exactly the same is being shown here that however harsh times come, the bond is always strong and there can be no adequate replacement to it. There is a strong message in this season of never kiss your best friend that the deeper the bond, the harder it is to get away with it. No matter what, it will find your way back. So, to find out what happens in Tanie's life, will get back to her ex? So quickly tune in to ZEE 5 and watch the lovely season 2, Lockdown special of never kiss your best friend. I'm pretty sure the new change has excited all of us and we cannot wait to watch the new change.